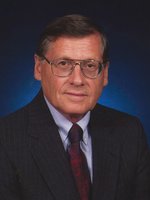 James G. Ruhe
James G. Ruhe
With deep sorrow, we mourn our much-loved father and grandfather, James G. Ruhe, 85, formerly of Rehoboth Beach, DE. He died peacefully on December 30, 2020, from Lymphoma while holding Barbara's hand, his wife of 62 years. Jim was the son of the late George and Anna (Froehlich) Ruhe of Duquesne, PA. He is survived by his beloved wife Barbara (Fodo) Ruhe, his three children Leslie Ruhe Lesko, Gregory J. Ruhe and his husband Jose Contreras, and Krista M. Ruhe; adored grandchildren, Evan Lesko, Jayden Lesko, and Eva Ruhe-Elliott. He was preceded in death by his grandson, Justin Lesko, his brother, Thomas Ruhe, and his sister, Nancy (Ruhe) Scott.
Jim was born in Duquesne, PA, and raised his children in North Huntingdon, PA. Jim graduated from Duquesne High School, served in the Army, and attended college briefly but left to work with his hands instead. He worked for 30 years as a carpenter and rigger at US Steel. After the mill shut down, James started his own business as a handyman and remodeler. His workshop had more tools than a hardware store, and what he could not buy, he invented.
Jim was a perfectionist and took pride in hard work. At 23 years of age, during Basic Training in the Army, he earned the outstanding trainee award out of 500 men. When asked by his daughter how he managed to obtain such an honor even though he hated the Army, he replied, "I have always believed in trying as hard as I can." This was true throughout his life. He was always ready to jump in and help whoever was in need. He pulled three neighbors out of the top floor of a burning home and saved multiple co-workers' lives while working in the steel mill's dangerous conditions.
Barbara and Jim moved to Rehoboth Beach, DE in 1995 to be closer to their grandchildren. He was a doting grandfather, providing after school childcare for Justin, Evan, and Jayden. He insisted on picking them up from school or the bus stop even after they were old enough to walk, simply because he loved seeing them. He showered them with love and attention. Jim took his grandchildren on hiking adventures, target practice sessions, and spring break cruises. He built his grandchildren furniture and playsets that were the envy of all the kids in the neighborhood. More recently, Jim loved reading and coloring with his youngest granddaughter, Eva. His children and grandchildren loved hearing stories about his childhood, especially the one when three barrels of ice cream fell off a truck outside his grandmother's house and he and his cousins ate ice cream all afternoon. When asked by someone what his secret was to raising great kids, he answered, "just love them as much as you possibly can."
Services will be private. In lieu of flowers, the family asks for donations that will be put toward a bench in his memory.
Donations can be sent to:
Krista Ruhe
% The Jacob A. Holle Funeral Home
2122 Millburn Ave, Maplewood, NJ 07040