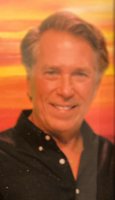 Craig L. Collins
Craig Loree Collins
Craig Loree Collins, age 66, passed away unexpectedly on January 8, 2021.
He grew up in Summit NJ as a gifted athlete playing ice hockey as a youth, football for Delbarton and was chosen captain of the original Summit High School Lacrosse team that went on to win a state championship. Craig attended Boston College where he acquired many of his lifetime friends.
For several years he worked at the New York Mercantile Exchange and later worked in retail sales. He was one of the founders of the New Providence Girls Rebels Lacrosse Club and as coach helped transition the club into a Girls High School sport.
Craig had the travel itch, backpacking through Europe as a young adult and traveling the Alaskan Outback with his beloved nephew and a few childhood fathers and their sons. His other passion was History never missing an opportunity to educate you in the local lore and historical landmarks of his current residence.
He taught English as a Second Language in Argentina and upon his return to the States continued to teach in Fla. and NJ.
Craig also had a continued battle with addiction and never gave up the desire to get help. He was extremely spiritual and tapped into his unwavering faith attending Mass regularly. Currently he was volunteering as an ESL teacher at his present church proud to display recent letters of gratitude from his appreciative students.
Through it all, in his 60's, he managed to keep all his hair, perfectly groomed and looked like a man half his age, in khaki pants, white button down, and penny loafers. He was a great brother and uncle and best friend to many.
He is survived by his sisters Sherry Collins Zabel and Cindy Collins Lewis, and his brother-in-lawAndy Lewis, and seven nieces and nephews.
Due to the constraints of COVID 19 no memorial service is planned. Family and friends will be getting together at a later date to celebrate Craigs life.
Donations can be made to St Lucys Emergency Shelter in Jersey City.