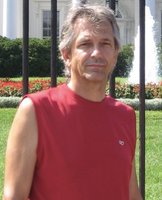 David L. Klugel Sr.
David L. Klugel Sr., 72, of South Orange passed away at St. Barnabas Hospital on Monday January 11, 2021. Interment is private.
Due to the capacity limitations brought on by the Covid-19 pandemic, a Memorial Mass will be held at Our Lady of Sorrows at a later date.
David was born in Orange and lived in South Orange for the past 43 years. He received a Bachelors degree from William Jewell College in Religion and History. He was the owner/operator of United Catering Service in Orange. His father started the business in 1940's where David worked during college and took over the business in 1970's. He closed the business in 1998. He then transitioned from the catering business into the printing industry and worked until 2012.
He is survived by his beloved wife Karen Klugel, children David L. Klugel Jr., Kelly Klugel and grandchildren Lily and Quinn.
He loved music and enjoyed day trips into NYC and vacationing with family in Cape May. He had a special place in his heart for his granddaughter Lily.
For more information or to send condolences please visit prestonfuneralhome.net