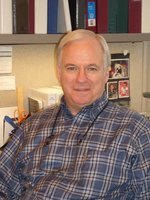 Paul A. McGuire
Paul A. McGuire, 72 of South Orange passed away on April 25, 2021 at St. Barnabas Hospital
Relatives and friends are invited to attend the Funeral Mass at Our Lady Of Sorrows Church, on Wed, April 28th at 10:00 AM. Interment Private. Visitation will be held at Preston Funeral Home 153 South Orange Ave, South Orange on Tuesday, 4-8pm. In lieu of flowers, donations to New Jersey Center for Tourette Syndrome (njcts.org) would be appreciated.
For more information or to send condolences please visit prestonfuneralhome.net
Paul was born in Newark, NJ and was a life long resident of South Orange. He retired from American Express in 2011, after working there 25 years. He graduated from Seton Hall Prep, class of 1966 and from Providence College with a B.S. in Accounting, class of 1970. Paul was QB1 for Providence College football club team for 3 seasons. And he was a proud member of the Friends of Friar Football association. Every year, the Friends of Friar Football award a "game ball" to a member – Paul won in 2019. Paul also coached football for South Orange Villagers in the 1980's and helped found the NJ Chapter for Tourette Syndrome.
He was predeceased by his brother William McGuire. Paul is survived by his wife Dale Halstead McGuire, children Brian McGuire (Gina) and Kelly McGuire (Don), his brother John McGuire and his sister Cathy McGuire, grandchildren Michael, Jack, Luke, Dylan, Brooke, Johnny, Layla and Jaxson. step son John Hurle and step daughter Victoria Hummel.