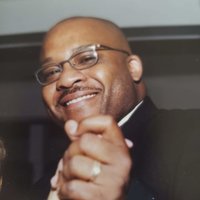 Jason Jones
Jason Jones, 49 of Newark passed away at home suddenly on June 5, 2021.
Visitation will be held at Preston Funeral Home 153 South Orange Ave, South Orange, NJ on Sunday June 13th from 3:00 – 6:00 PM. Interment is private.
Jason was born in New Brunswick, NJ, and lived in Jamesburg before moving to Newark in 2002. He was a firefighter with the City of Newark from 2002-2018.
Jason is survived by his wife Najla Muhammad-Jones, children Jaysen Rella, Jarrid Jones, Janayah Jones, and Janson Jones, and siblings Gwendolyn, Ronald, Clayton, and Christopher Jones.