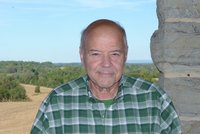 Leroy "Jack" Thompson
For Jack's friends and loved ones unable to attend his visitation and prayer service in person, we will be making it possible to attend online via livestream please click on the link below:
https://client.tribucast.com/tcid/2727625884
Leroy C. "Jack' Thompson Jr., 73 of West Orange passed away suddenly on July 1st at St. Barnabas Hospital.
The family will be receiving friends at Preston Funeral Home, 153 South Orange Ave, South Orange on Tues, July 6th from 5:30 – 7:30 PM followed by a prayer service at 7:30 PM. Interment is private
"Jack" was born in Philadelphia and has lived in West Orange since 1982. He was a graduate of Kean College with a B.S. degree. After high school, Jack served in the US Air Force. He was the owner of Virtual Computer Solutions in West Orange.
Jack is survived by his husband Peter Baldwin, sister Marie Goldman, nephew David Wagner and niece Michele Mann.