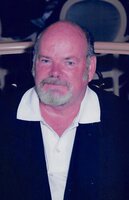 Gustave Patrick "Butch" Huth
Gustave Patrick Huth, 82 of Brick passed away on Monday October 18, 2021 at Ocean Medical Center.
Relatives and friends are invited to attend the visitation at The Jacob A. Holle Funeral Home, 2122 Millburn Ave, Maplewood on Saturday, October 23rd from 2:00 – 5:00 PM followed by a prayer service at 5:15 PM. Interment is private. In lieu of flowers, donations to St. Barnabas Burn Center, 94 Old Short Hills Road, Livingston, NJ 07039 would be appreciated. For more information or to send condolences please visit jacobhollefuneralhome.com
Gustave was born in Rahway and lived in Millburn for 24 years before moving to Brick in 1987. "Gus" "aka Butch" served in the US Air Force from 1956-1959 and then as a Fireman for the Millburn Fire Department for 30 years before retiring in 1994. He also worked on the side as a driver for New Wyoming Cleaners in Millburn, and owned his own private vehicle service called "Suburban Limousine" with his motto "Don't Fuss, Drive with Gus". He was a member of the FMBA and the American Legion in Millburn.
Gus enjoyed cooking and baking for his fellow firefighters and friends, and in his retirement spent his favorite times fishing, golfing, and playing Bingo. Gus was predeceased by his wife Eduarda "Dottie" Huth. He is survived by his daughters Lori Cordray and Angela Matt, siblings Beverly Flores and Steve Huth, step children Debbie McGowan and Chris Hall, as well as his 16 grandchildren and 9 great grandchildren.