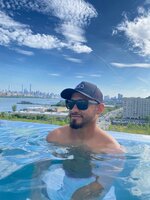 Michael Suarez
Michael Suarez, 31 of Union passed away suddenly at home on October 30, 2021.
Relatives and friends are invited to attend the Funeral Mass at Holy Spirit Church, 971 Suburban Road, Union on Friday, Nov 5th at 11:00 AM. Interment Hollywood Memorial Park, Union. Visitation will be held at The Jacob A. Holle Funeral Home 2122 Millburn Avenue Maplewood, NJ on Thursday, 6:00-9:00 PM.
Michael was born in Elizabeth and lived in Hillside before moving to Union where he lived for most of his life. He worked in construction for Nordic Contracting, Inc. and was a proud member if the LiUNA Local 3 Laborers Union.
Michael's laughter and smile were contagious. He enjoyed practical jokes and making others laugh. He had a great love of the beach, music, dancing and gaming.
Michael is survived by his son, Dominic Suarez, his significant other Nicole Mancini, his mother Betty Florez, step father Alex Florez and siblings Steve, Oscar, Stefani Florez, Cristian, and Alexis Florez. He is also survived by his grandfather, Abuellito Alredo , "Mother-in-law" Christine Mancini and many aunts, uncles, cousins and nieces.
Michael was preceded in death by his father, Oscar Suarez.