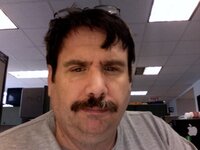 Michael P. Murphy
Michael P. Murphy, 70 of West Orange, a former resident of Piscataway and South Orange, passed away at Overlook Hospital in Summit on Sunday, November 28, 2021.
He was born in Queens, New York and during his formative years grew up in Yorktown. He graduated from Archbishop Stepinac High School in White Plains in 1969. He later worked for AT&T and was a Computer Programmer in Piscataway until he retired in 2005.
Michael was predeceased by his parents, John P. and Mary Ann Baillie Murphy. He will be lovingly remembered by his wife, Elizabeth Pastor Murphy, his sister, Patricia Freese, his nieces Kristin and Kerry, his grandniece and grandnephew and numerous cousins.
Funeral and interment will be private.