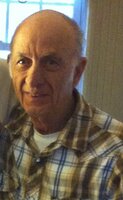 Michael G. Vendola
Michael G. Vendola, 92, of Maplewood passed away on Tuesday, January 4, 2022 at St. Barnabas Hospital in Livingston, NJ.
Michael was born in Vauxhall, and has lived in Maplewood for 55 years. He worked as a Foreman for the Sewer Department for Maplewood Public Works for many years.
He was a devoted husband to his late wife Lucy Schillaci Vendola, and brother of the late Anna Vokoun. Michael is survived by his loving children Marie Fischer (George) and Mike Vendola (Ronda), grandchildren Brian Fischer (Michelle) and Nicole Vendola.
The Funeral was private. For more information or to send condolences please visit jacobhollefuneralhome.com.