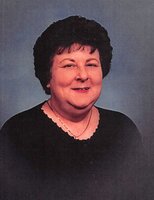 Catherine M. "Cathy" Uhl
Catherine M. Uhl passed away peacefully at her home, in Union, NJ, on January 21, 2022.
Relatives and friends are invited to attend the Funeral from The Jacob A. Holle Funeral Home 2122 Millburn Avenue Maplewood, on on Monday, Jan 31st at 9:00 AM thence to St. Joseph's Church 767 Prospect St., Maplewood where a Funeral Mass will be held at 10:30 AM. Entombment will follow at Hollywood Memorial Park in Union. In lieu of flowers donations to St. Joseph's Church (Maintenance and Repairs) would be appreciated. For more information or to send condolences please visit jacobhollefuneralhome.com
Catherine was predeceased by her parents Charles Uhl and Teresa Uhl (Fahlbusch). She was born in Brooklyn, NY and moved to Union NJ with her parents at a young age. She was a member of St Joseph's Church in Maplewood, NJ.
Catherine spent her entire career working for Prudential Insurance Company in Newark NJ and retired as a manager. In her retirement she worked as a crossing guard for the township of Union. Catherine enjoyed spending time with her family and friends. Catherine will be dearly missed by her friends and neighbors.