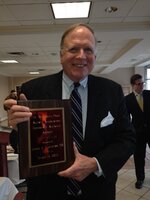 James "Jay" Hartmann
James (Jay) Hartmann of Short Hills, NJ passed away peacefully at his home on May 15, 2022. He was 78 years old and was predeceased by his loving parents Joseph and Frances (nee Malloy). He is survived by family located in New Jersey and Cape Cod, Massachusetts, and numerous friends.
Jay held the rank of Lieutenant in the U.S. Army while stationed at Fort Dix. He was an avid reader and had a collection of about 700 books. He also had a great appreciation of antiques. Prior to retirement, Jay had a lengthy career in banking in NY and NJ including positions with Manufacturers Hanover Bank, Chemical Bank, Midatlantic Bank, where he was a Senior Vice President, and PNC. Locally, he was a devout parishioner at St. Rose of Lima Catholic Church where he had many friends who recognized his generosity of time and spirit to offer support to those in need. A longtime lover of Nantucket Island off the coast of Massachusetts, Jay had a summer home on the island and had decades long memories of family and friends visiting his favorite retreat. In the off season, Jay loved to tour the island in his Jeep and picnic at a favorite beach site to watch the waves and soak up the sun.
Jay was a graduate of St. John's University and the Tuck School of Business at Dartmouth College. Jay was generous with his time as a mentor and always sought to improve the lives of others through access to a good education. Jay was honored in 2015 and was made an honorary member of the St. Benedict's Prep Class of 2008. Jay's wit and unique sense of humor will be missed by friends and family.
A celebration of Jay's life will be held on Monday, June 6th at St. Rose of Lima Church 50 Short Hills Ave, Short Hills from 10:00 – 11:00 AM followed by a Memorial Mass at 11:00 AM.
In lieu of flowers donations to St. Benedict's Prep, 520 Dr. Martin Luther King Blvd, Newark, NJ 07102 would be appreciated.