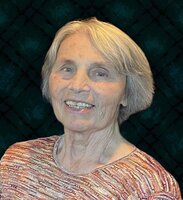 Blandina R. Balazs
Blandina R. Balazs, 85, of Maplewood passed away on August 21, 2022, at her home.
Blandina was born in Aidhausen, Germany, to parents Margarete and Julian Kuhn and immigrated to the United States at the age of 17. She met her husband Frank Balazs, of Hungary, soon after she arrived. They married in 1958 and together built a life filled with family, friends and travel.
Blandina is remembered as a lovely woman with a warm, welcoming smile. She lived in Maplewood, NJ, for 60 years but always visited and stayed close to heart with loved ones in Germany and throughout the United States. Cruising, camping and fishing were favorite pursuits.
She met lifelong friends in her neighborhood and community. She belonged for many years to the Deutscher Club of Clark, NJ, and the Woman's Club of Maplewood. She was a faithful churchgoer.
Blandina was predeceased by her husband in 2002 and by her brother Berthold Kuhn. A loving mother, she was devoted to her children Frank Balazs Jr. and his wife Bonnie, Thomas Balazs, and Margaret Katherine Balazs and her husband Yonik Seeley; grandchildren Lauren Raughton, Derek Balazs, Kayla Blandina Seeley, and Jason Seeley; and great-grandchildren Ella and Luke Raughton. She leaves many dear family members and friends, here and in Germany.
Visiting hours will be Sunday, Aug. 28, from 2-5 p.m. at The Jacob A. Holle Funeral Home, 2122 Millburn Ave., Maplewood. The funeral service will be held there on Monday, Aug. 29, at 10:30 a.m., followed by Interment at Brig. Gen. William Doyle Veterans Cemetery, Wrightstown.
In lieu of flowers, donations to St. Jude Children's Research Hospital or the American Cancer Society of NJ are welcome.