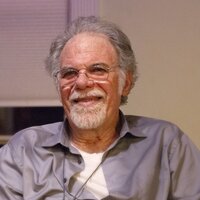 David Paul Sard
David Paul Sard, Ph.D. a clinical psychologist and a playwright, died February 28, 2023 from cardiac arrest. He was 79 years old.
Dr. Sard formerly resided at 21 Knutsen Drive, West Orange, NJ 07052. A Memorial Service will be held at St. George's Church, Maplewood at a later date.
In accordance with his wishes, his cremated remains will be interred at St. George's Episcopal Church with his second wife, Cheryl Thompson Sard, Ph.D. They were married on October 20th, 1995. She passed away on March 23, 2019.
David Paul Sard was born November 10, 1943 in Boston, MA. He was the son of parents, Robert Daniel Sard, Ph.D., and Mary Bell Sard. He is survived by his daughter, Kristen Sard, and her husband, Charles Thayer; his stepson, Jason Wiggins, Ph.D.; his brother, Frederick Marshall Sard, and Frederick's life partner, Pirkko Liisa Kovanen; his sister, Hannah Belloch Sard; his first wife, Sarah Sard; and a grandson, Odin Sard Thayer. He was a kind loving father and husband with a great sense of humor.
His family has warm memories of vacations that involved camping, hiking, snorkeling, and even scuba diving in the Caribbean.
Dr. Sard finished his Bachelor's Degree at Columbia University and his Ph.D. in Clinical Psychology at City University. He worked as a school psychologist in the Madison, NJ public school district for several years before retiring to focus more on his private practice and playwriting.
As a therapist, Dr. Sard was primarily focused on children and families. He also evaluated many children for the family court system. He was caring, sensitive, and deeply concerned about his clients. His warmth and humor gave his clinical work a certain accessibility for people who may not have always had positive access to mental health services. He was a wonderful resource for colleagues who consulted him about their own work with children.
David P. Sard was also a playwright. In 2004, his play "The Ballad of Eddie and Jo," directed by Lorca Peress, won The Lee Strasberg Theater Institute Play Competition of 2004. He was a member of the 29th Street Playwrights Collective in Manhattan where he developed many different plays, including his hauntingly beautiful full length play, "Shadows." He was also a semi-finalist at the 2006 O'Neill National Playwriting Conference.
To quote his artist statement …
"I feel that my job as a playwright is to tell the truth about our human struggles and dilemmas, through humor and pathos, and sometimes both. After many years as a clinical psychologist I am now finding that what I really want to do is to create characters and tell stories that touch people. Hopefully this will help to bring people together, rather than push them apart. The mystery of theater is way over my head at this point - I am still trying to understand it. Somehow theater, including comedy, creates a shared space where people can ponder their deepest fears and dreams. When it works it is a mysterious joining of the minds of the artists and the audience. When it doesn't work - Yuck!"
In lieu of flowers, please donate to: Save the Children
Photo by Kristen Sard