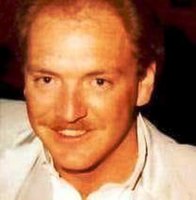 Howard B. Brennan
Howard B. Brennan passed away peacefully in Overlook Medical Center in Summit surrounded by friends and family on July 6, 2019.

Howie grew up in Irvington, NJ and previously worked for the Maplewood Township DPW and Parks and Recreation as the Community Pool Foreman.

He is survived by his two sisters Dawn Brennan and Jill Mroczka and family, as well as his children Jesse Brennan, Carlee Brennan, Summer Brennan and Luke Brennan.

The family will be receiving friends at The Jacob A Holle Funeral Home, 2122 Millburn Ave, Maplewood on Wednesday, July 10th from 5:00 to 7:30pm, with a prayer ceremony being held from 7:30 to 8:00 pm.