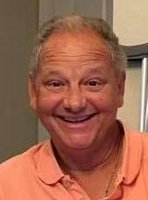 Joseph Richardella
Former Maplewood Fire Chief Joseph Richardella, 61 of Jupiter, FL passed away at home surrounded by his family on Nov 21, 2019. Relatives and friends are invited to attend the Funeral Mass at St. Joseph's Church, 767 Prospect St., Maplewood, on Tuesday, Nov 26th at 10:00 AM. Interment Private. Visitation will be held at The Jacob A. Holle Funeral Home, 2122 Millburn Ave, Maplewood on Monday, 4:00 - 9:00 PM. In lieu of flowers donations may be made to Robert Wood Johnson/Barnabas Health Burn Center (Designate: Burn Center, Tribute Gift, In Memory of Chief Joseph Richardella). For more information or to send condolences please visit jacobhollefuneralhome.com
Chief Richardella was born in Newark and lived in Long Hill Township, NJ before moving to Jupiter, FL 7 years ago. Joe was an active member of the community and will always be remembered as a passionate soccer/softall coach for his daughters Gina and Marisa. Once Joe moved to Florida he lived his final years doing what he loved - fishing on the 'Lil Nasty' with his son Nick, nephew Jay, and many fishing buddies.
He became a firefighter, a job he loved, in 1981, rising up in rank as a Lieutenant in 1998, a Captain in 2005, and then Chief of the Department in 2009 before retiring in 2013. He always told people "It's the greatest job in the world". Chief Richardella is survived by his wife Theresa Steitz Richardella, children Nicholas Richardella (and his Wife Anna), Gina Brogan (and her Husband Michael), and Marisa Richardella, granddaughter McKayla Brogan, siblings Joann Kennedy, Rosemary Gutekunst, and Rick Richardella. He is also survived by many Nieces/Nephews who loved him dearly.
Joe's humor and infectitious smile will never be forgotten.