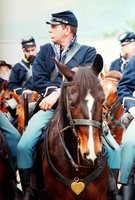 Percy A. Jarvis Jr.
Percy "Skip" Jarvis Jr., of New Providence passed away on December 1, 2019 at Overlook Hospital, Summit, NJ. A memorial service will be held at New Providence Presbyterian Church, 1307 Springfield Ave, New Providence at a later date. Arrangements by The Jacob Holle Funeral Home, Maplewood, NJ.
Skip was born and raised in Millburn before moving to New Providence in 1987. He received his law degree from Seton Hall University. He was an attorney at Jarvis, Lorentz & Wood Attorney at Law in New Providence, NJ. Skip had previously practiced law in Summit and Stockholm, NJ.
Skip had various positions and groups that he thoroughly enjoyed throughout his life: Agent Counsel and Assistant Director of Alcohol Beverage Control State of NJ; Millburn Fire Department Truck Company #2; Founding Member 1st NJ Cavalry; Millburn American Legion 140, Judge Advocate; Member Riff Raff Society Summit, NJ;Summit NJ Elks Lodge 1246; Director of Public Safety Bayonne, NJ appointed 7/1/1990; Summit NJ Board of Adjustment Attorney and New Providence Republican Committee, Vice Chairman
In his spare time Skip enjoyed riding horses, socializing at The Marco Polo Restaurant in Summit and driving his Chris Craft Catalina boat named Barrister. He was very attached to his beloved dog Remington whom stayed by his side most of the time in later years.
He was predeceased by his parents Percy A. Jarvis Sr. and Madeline Hanna Jarvis. He is survived by his loving companion Tanya S. Wood.
For more information or to send condolences please visit jacobhollefuneralhome.com