jacobhollefh@aol.com
prestonfh@aol.com

​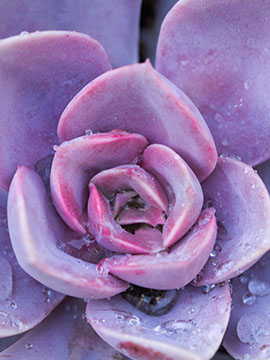 Memorial Service
4:00 pm
Sunday, August 21, 2022
Fourth Universalist Society
160 Central Park West, Corner of 76 Street and Central Park West
New York, New York, United States

Get Directions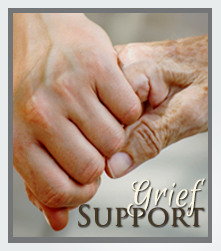 Obituary of Jane Dalthorp Crowley
Please share a memory of Jane to include in a keepsake book for family and friends.
Jane Dalthorp Crowley
(11/11/1922-8/6/2022)
Loving Mom, Wife, Grandmother, Great Grandmother, Teacher, Docent, Neighbor, Friend, and New Deal Democrat
Jane Dalthorp Crowley was born on November 11, 1922 and died on August 6, 2022. She had three great loves in her life: Her family, the Neighborhood House Nursery School in Millburn NJ, and the Yale Center for British Art in New Haven.
Born and raised in Aberdeen, South Dakota, Jane was the eldest child of Charles J. Dalthorp, South Dakota's big, charismatic Superintendent of Schools and his wife, the former school-teacher Vera. Jane rode alongside her "Dad" in the front seat of his car as he drove the dusty roads, listening to him practice his speeches for the graduating classes.
Jane majored in sociology at the University of Nebraska, where she was a member of the prestigious UNL Mortar Board, the first-ever national organization honoring senior college women. While at Nebraska, Jane, a life-long New Deal Democrat, volunteered with the Red Cross, providing food to the young army recruits traveling across the country, and sending packages to the Japanese held in internment camps nearby.
She then moved to the heart of New York's Greenwich Village, joined by her younger sister Mary Ann. She was the head of personnel for the Gertz Department Store, walking to work every weekday, across the Brooklyn Bridge. Jane saw all the theatre she could, including, memorably, Mary Martin in "South Pacific." It was an exciting time. She would later bring her children to see the greatest Broadway performances.
The Second World War was over, and Jane met a handsome Naval Lieutenant named George Tynan Crowley who boasted to his friend the first night he caught sight of her that he would marry that girl. She told him he was crazy. But he was right. They married in Southhold, Long Island on in the summer of 1951. George, with an engineering degree from Yale, began working in construction sales and eventually launched his own construction business. They lived first in Stuyvesant Town, then in bucolic Lake Mohawk, NJ, and finally settled in a cul-de-sac in Short Hills, NJ. There they raised their four children, George Jr., Catherine, William, and Charles, and a variety of big and little dogs.
When her youngest, Charles, was old enough to attend, Jane began volunteering at Neighborhood House Nursery School near Taylor Park in Millburn. After earning a Masters in Early Childhood Education at Kean College in Newark in 1982, Jane became the school's head teacher and director. Her thesis, Bryan's Story, was based on her personal experiences in bringing a little boy who was completely blind into her school and the profound impact that experience had on everyone involved. Her exuberance, her style, and her commitment to every single child, no matter class or ethnicity, made her so celebrated that when the Neighborhood House board threatened to close the school for budget concerns in May 1984, a forceful and relentless uprising of parents and former students successfully fought to save the school.
With the kids grown, in 1991, Jane and George moved to Woodbridge, Connecticut, where he would eventually retire and golf, and where Jane would launch the next chapter in her life. Jane dedicated herself to become an articulate and passionate docent and ultimately the head docent for the Yale Center for British Art, studying, leading countless tours for children and adults, and traveling with her fellow docents to Scotland and Rome.
Throughout her life, Jane was always moving. As a young mother, she would do Jack Lalanne together with her infant son, Billy. She was always very fit, due in part to her daily high-speed walks. She loved sports, particularly the championship Knicks, and, as a result of her sister's influence, the Boston Patriots. She was particularly passionate about any sport her children and grandchildren played, learning the intricacies of each sport, and taking each loss to heart.
Jane was an exceptional grandmother. Their Connecticut home became a sanctuary for her many grandchildren. She created a Raggedy Ann Room filled with Raggedy Ann dolls, bedspread, and painted walls. In the basement, she always had art supplies and games to entertain any of the grandchildren lucky enough to be dropped off with her. She was a tireless babysitter and she so loved each of her grandchildren. As they grew, she tried to attend every recital and performance. Fortunately, she lived long enough to meet and enjoy her irrepressible great-grandchild Diana, daughter of Kiera and Yorlandys Matos. She loved all her children, grandchildren, and great granddaughter so much!
Beloved husband George passed away in October of 2010. Never one to dawdle, Jane promptly set about emptying and selling their house and moved to Maplewood's Winchester Gardens independent living facility. Soon, she took on duties there as the head of the welcoming committee, to help the newcomers adjust and make friends there. She was so fortunate to have Yaaya Owusu, her longtime aid and loving friend, and Monica Acheampong take such gentle care of her.
She leaves behind her son George Crowley; her daughter Cate Crowley; her son Bill Crowley and wife Shawn; and Liz Crowley, her late son Charlie's wife. She also leaves behind her many grandchildren: Catherine Ann; Kiera Jane and her daughter, Diana; Ryan Beres and wife Grace; Caitlin Ruderman; Claire, Colin, Edie, and Ian. She also leaves her sister Mary Ann Walsh, and sister-in-law Helen Brady Crowley.
Jane was loved by so many, but especially in the last few years, by Helen's children, the "other Crowleys;" Dr. Paul Vessa, Liz's brother-in-law and his wife Kim, and since she first moved to Short Hills, her neighbors, Margot and Trishi O'Neill.
Jane Dalthorp Crowley led a long, productive, and impactful life.
A memorial service will be held on Sunday, August 21st, at 4:00pm at the Fourth Universalist Society, located at 160 Central Park West on the corner of 76th Street and Central Park West.
Contributions may be made in her name to Neighborhood House Nursery School, 12 Taylor Street, Millburn, NJ 07041.
Share Your Memory of
Jane
​
jacobhhollefh@aol.com
prestonfh@aol.com
2122 Millburn Ave | Maplewood, NJ | 07040
153 South Orange Ave. | South Orange NJ | 07079