jacobhollefh@aol.com
prestonfh@aol.com

​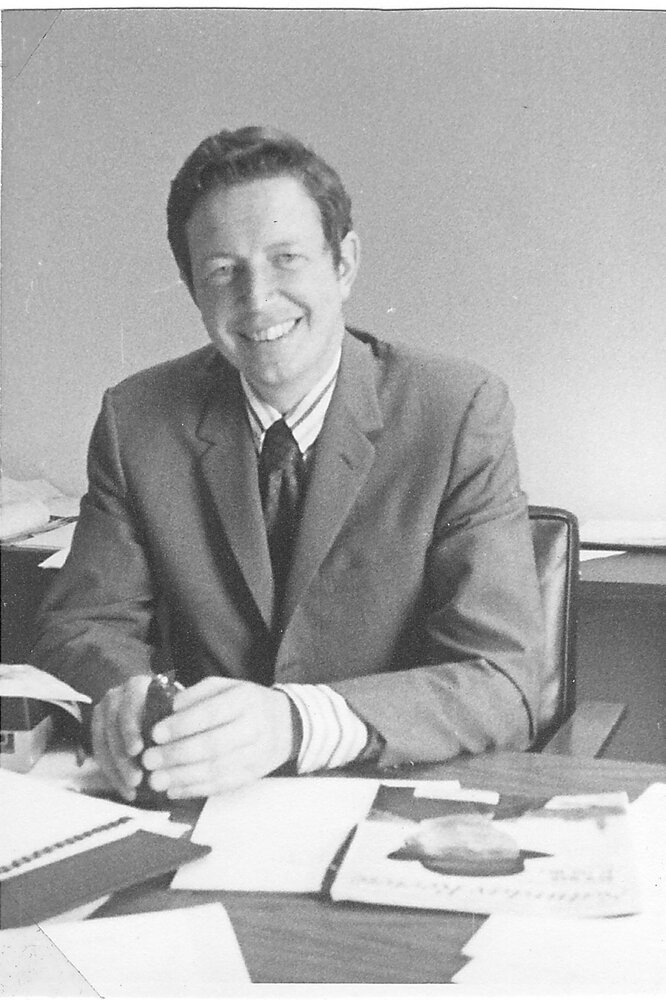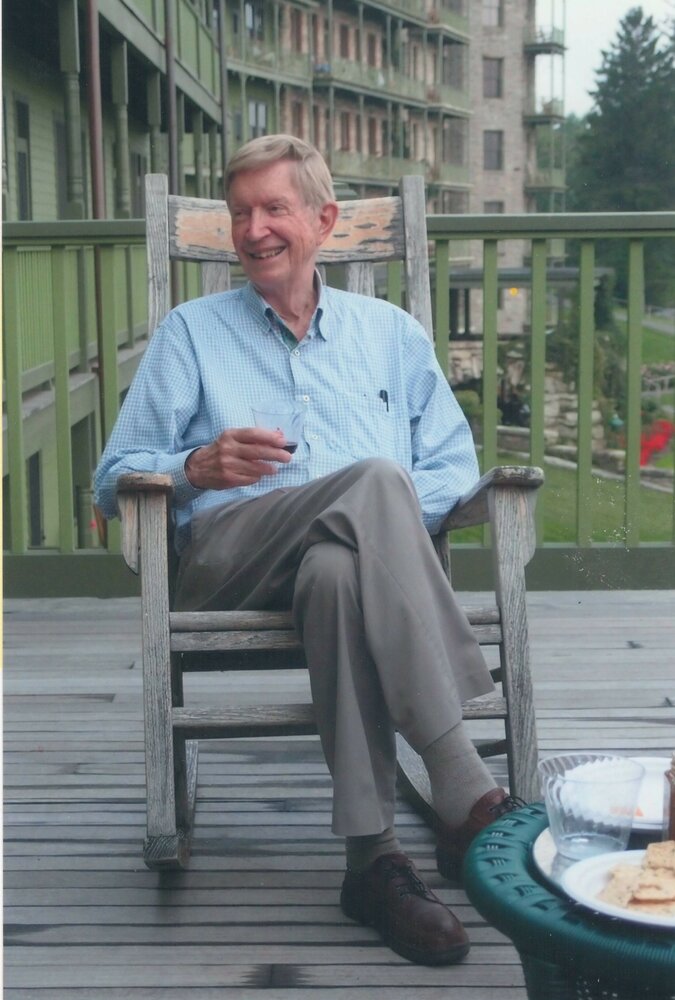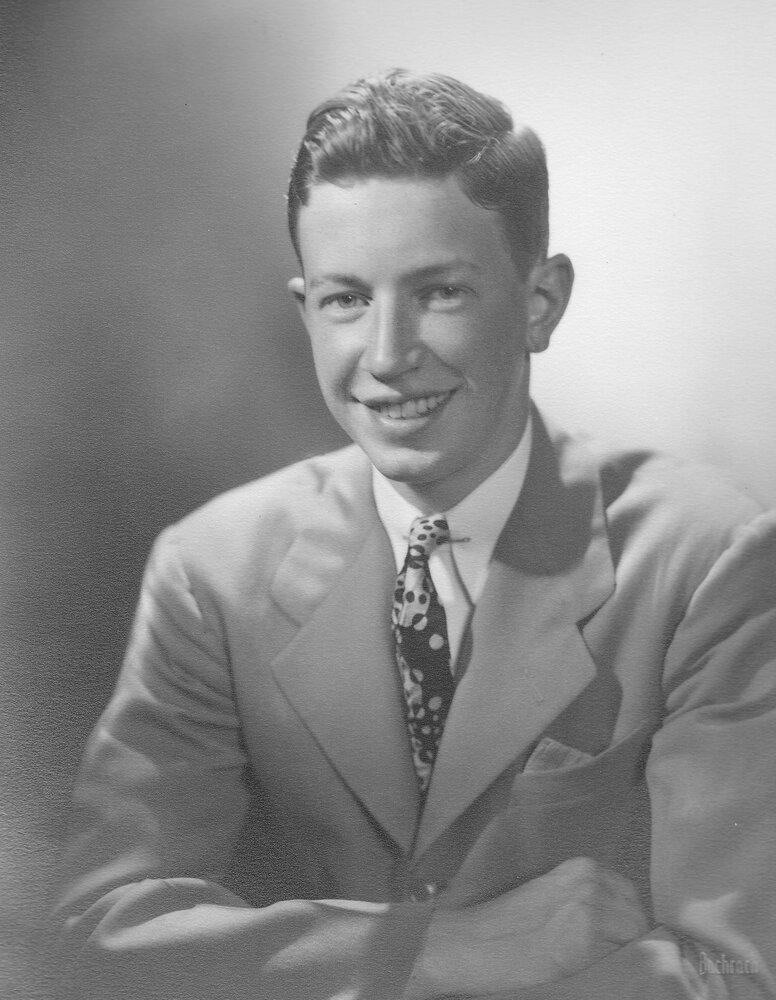 Graveside Service
11:30 am
Saturday, November 12, 2022
Restland Memorial Park
77 DeForest Avenue
East Hanover, New Jersey, United States
973-887-2050

Get Directions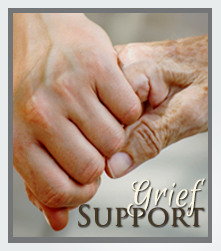 Obituary of Ridley M. Enslow, Jr.
Ridley M. Enslow, Jr.
Book publisher with an easy smile
Ridley M. Enslow, Jr., 96 years old, passed away peacefully on September 10, 2022, at Winchester Gardens in Maplewood, NJ, where he and his late wife, Florence, had long enjoyed an active social life.
Ridley was born in Orange, NJ, on March 13, 1926, but moved frequently, as his father, a major in the US Army, was transferred from New Jersey to Fort Leavenworth, KS, Little Rock, AR, and back to South Orange, NJ. After graduating from Columbia High School in Maplewood, NJ, he briefly attended Pennsylvania Military College before joining the Marines during WW II. Through the V-12 Navy Unit, he went to Colgate University, where he majored in philosophy. In 1953, he married Florence Fraser of Port Colborne, Ontario, Canada.
He had a lifelong love of books and made a career in publishing. His first job was as a "college traveler" with The Macmillan Company selling economics textbooks to professors in New York State. He worked his way up through a succession of positions at Macmillan and McGraw-Hill, before becoming vice president of Macrae Smith Company and finally executive vice president at William Morrow.
In 1976 he started his own company, Enslow Publishers, Inc., with its initial editorial offices in the bedrooms of his family home and the packing-and-shipping department in the basement. In those early days, he published a number of groundbreaking works, including the first book in North America on the issue of domestic abuse, Scream Quietly or the Neighbors Will Hear. At the dawning of the age of personal computers, he also published the first popular book on the topic, called Getting Involved with Your Own Computer: a Guide for Beginners.
As Enslow Publishers expanded, he shifted the company's focus to young-adult nonfiction for schools and public libraries. Again the company stayed on the cutting edge, publishing books on a wide range of topics, including biographies of African-American leaders, scientists, inventors and women and a series called Issues in Focus, books explaining both sides of hot-button issues.
Ridley is survived by a sister, Lois Enslow, a resident of Florida, in addition to three sons—Ridley Enslow III, Gregory Enslow, and Brian Enslow—daughters-in-law Anne and Lisa Enslow, Greg's partner Doreen Purdy, and Brian's daughters, Paige, Meghan, and Meredith. He is also survived by a niece, Sally Joy (Park) Rubin, her husband Edward Rubin, and their son Samuel Rubin. Ridley's beloved wife, Florence, predeceased him as did Greg's wife, Linda.
His family saw him as a great man—successful, handsome and tall, with a beautiful wife and an easy smile. Semper Fidelis. An interment ceremony will be held on November 12, 2022 at 11:30 AM at Restland Memorial Park in E. Hanover, NJ. In lieu of flowers, donations can be made to Reading Is Fundamental,
Florence Fraser Enslow
On Friday, March 27, 2020, Florence Fraser Enslow of Maplewood, NJ, passed away of natural causes at the age of 89. Born on February 26, 1931, in Port Colborne, Ontario, Canada, she was the second daughter of Helen Meikle and Simon Fraser, both immigrants from the Glasgow region in Scotland. Her older sister, Mildred Fraser Park, predeceased her.
Florence became a registered nurse at Millard Fillmore Hospital in Buffalo, NY, and worked on the surgical floor. She met her future husband, Ridley Enslow, Jr., through a chance encounter. They married in October 1953 and moved to Greenwich Village in New York City, where Florence continued working as a nurse until starting a family.
She raised three boys while living in Northern New Jersey (Milburn, Chatham, and Short Hills) and briefly in Wynnewood, Pennsylvania. She was a long-time resident of Short Hills and a member of the Millburn-Short Hills Volunteer First Aid Squad where she drove an ambulance for many years. She had a second career spanning ten years as the store nurse for Abraham & Straus at The Mall at Short Hills.
Following in her mother's footsteps, she was famous in the family for making traditional Scottish shortbread. A lover of the British monarchy, she enjoyed coffee table books of the Royal Family and their corgis. And she enjoyed her tea time.
She also enjoyed classical music and was a longtime supporter of the New Jersey Symphony Orchestra. And she was an avid museum goer who, for decades, regularly took a "culture bus" with her friends to see the latest exhibitions at museums in New York City and New Jersey.
A resident of a New Jersey retirement community, she was a favorite of the staff and was known for her feistiness. Always ready and eager to socialize, she especially enjoyed the cocktail hour where she could meet new people.
She is survived by her husband Ridley, sister-in-law Lois, three sons—Ridley, Gregory, and Brian—daughters-in-law Anne and Lisa, three granddaughters—Paige, Meghan, and Meredith Enslow—and a niece, Sally Park Rubin, Sally's husband Edward Rubin, and their son, Sam E. Rubin. Another daughter-in-law, Linda, died in late 2018.
Condolences and personal reflections for the family may be left at prestonfuneralhome.net.
In lieu of flowers, if you wish to, please donate to the Millburn-Short Hills Volunteer First Aid Squad at www.mshvfas.org.
A service celebrating her life will be held at a later date, still to be announced.
Share Your Memory of
Ridley
​
jacobhhollefh@aol.com
prestonfh@aol.com
2122 Millburn Ave | Maplewood, NJ | 07040
153 South Orange Ave. | South Orange NJ | 07079