jacobhollefh@aol.com
prestonfh@aol.com

​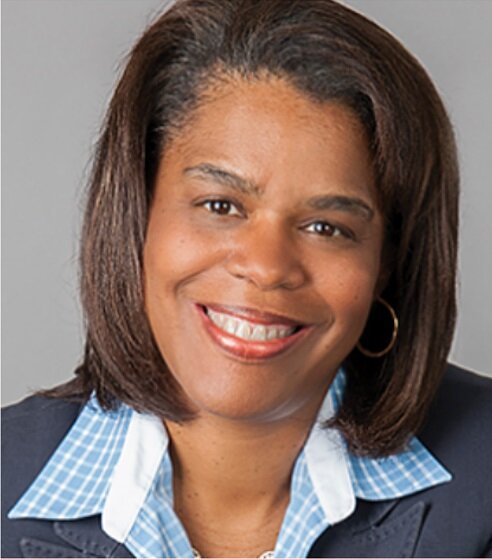 Memorial Service
11:00 am
Wednesday, May 31, 2023
Christ Church
68 Church street
Montclair, New Jersey, United States
973-783-1010

Get Directions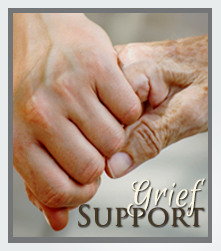 Obituary of Dana Wade Smith
Dana Lynne Wade Smith passed away on Monday, April 24th, 2023. At the time of her death she was surrounded by her husband Ryan, son Julius and her immediate family.
Dana was born to Jessie Dale Wade and Donald S. Wade in Los Angeles, California. She was raised in Compton, California with her two siblings, Donna K. Wade and Douglas S. Wade. Dana attended Our Lady of Victory Elementary and St. Anthony High School in Long Beach, upon graduating she matriculated at the University of Oregon.
Dana excelled while at St. Anthony's including being recognized as the Female Student-Athlete of the Year. She was a fierce competitor including participation on the varsity softball and basketball teams. After high school, she attended college at the University of Oregon, graduating in 1983 from the School of Journalism and Communications with a bachelor's degree. So committed to developing her craft, she missed her own commencement to participate in an advertising competition. Upon graduation, Dana began her career in the field of advertising in New York City.
On August 8, 1998, Dana married Ryan Alan Smith and completed their family with their son, Julius in 2002.
Most recently, she was the Vice President of Culture and Creative Strategy at Paramount. There she led a team responsible for directing thought leadership around important multicultural advertising strategies. Prior to Paramount, she enjoyed a career as a senior executive leader in advertising including Young and Rubicam and president of Spike DDB. She also enjoyed other career endeavors including facilitating placement of C-suite executives with Spencer Stuart. While at Spencer Stuart, she published "The Digital Age" and co-authored "Talent 3.0 Solving the Digital Leadership Challenge", "Digital Directors" and "Putting Your Expertise to Work in the Boardroom".
Dana was heralded as a premier leader in her professional field and beyond. She was an award-winning executive including being recognized as an Ad Age Woman to Watch, Outstanding Women in Marketing and Communications by Ebony Magazine, and she served on the board for Advertising Women of New York and the Worldwide Workshop. She was the recipient of the prestigious EFFIE award in 1999 for Citibank PC Banking and a 2003 Prism Award. Cablefax recognized her as a Most Influential Minority in Cable in 2018 and 2019, respectively. Dana was most recently honored among the 2020 Salient MG Trailblazing Women for International Women's Year.
Her ties to her alma mater remained strong. She was feted in 2006 as University of Oregon's Distinguished Young Alumnus. Dana also served as a member of the U of O Board of Trustees and the SOJC's Journalism and Advancement Council. Her philanthropy included traveling several times to impart her expertise to students as the Richard Ward Executive-in-Residence for advertising. The pinnacle of her contributions was her 2014 induction into the School of Journalism and Communication Hall of Achievement at the University of Oregon.
Faith was a core guiding principle for Dana. She was a long-time member at Christ Church in Montclair, New Jersey. Dana served her ministry as a Deacon and a faith leader of the Bloom group – a group focused on the spiritual development of women. Dana and Ryan both served as small group leaders and oversaw the Small Group Ministry. She was a co-organizer of the annual Women's Conference. Christ Church family was an integral part of their lives.
As a student of the world, she enjoyed travel both domestically and internationally. Dana, Ryan and Julius found a second "home" in Martha's Vineyard and enjoyed exploring various cities abroad including London, Paris and a family favorite Sintra, Portugal. An ardent lover of the outdoors, she loved fishing, nature walks and sitting on the beach watching the sunset at South Beach at the Vineyard. Dana had a deep respect for all living things, and throughout her life enjoyed many furry companions including her favorite pets Shep, Ladybug and several "Hammy" hamsters.
Dana was an avid sports enthusiast – she loved attending the US Open, men's basketball, the NCAA Final Four and the Rose Bowl in Pasadena. She had a special love for basketball. One of her favorite past times was cheering on the Lakers and the Oregon Ducks football team with Julius and Ryan. Dana's favorite time of the year was March Madness where she would spend hours on the phone with her brother Doug discussing their brackets and cheering on their favorite college teams.
Central to her core values was the love of family. Though born in Los Angeles, she was firmly rooted in her mother's midwestern values and had deep affection for those she referred to as "her people".
Dana is preceded in death by her maternal grandparents Selma Doss Dale and Jesse Dale, paternal grandparents Annabel Wade and Joseph Wade, uncles Kenneth Wade and Maurice Wade and mother-in-law Paula Tilghman.
She leaves behind husband Ryan Alan Smith, son Julius Austin Smith, mother Jessie Dale Wade, father Donald Sinclair Wade (Ethel), siblings Donna Kaye Wade, Douglas Sinclair Wade (Danielle), Kayleigh Wade and Donnelle Wade. Her legacy also includes nephew Andrew Wade, niece Sophia Wade, aunts and uncle Rosalind Wade, Dorothy and Keith Wade, cousins Bobby Holman of East Saint Louis and Maryland and D.C. area cousins Kenneth Chuck Wade (Michele), Andrea Wade, Trina Wade, Demetrius Crawford, Jocelyn Wade, Olivia Wade, Jayzmyne Wade and Keith Wade, brother in law James Smith, Sister in law Jasmine Smith, nieces Jada and Jessiah Smith, and nephews Tareke and Taron Smith, and Taliq Medley-Smith.
Dana lived her life by the credo "Never settle for anything less than your best". Her life exemplified a legacy of love, laughter, faith and family. "So with you: Now is the time of grief, but I will see you again and you will rejoice, and no one will take away your joy." John 16:22. Though we are left to grieve her, we are comforted by knowing we will be together again someday.
Share Your Memory of
Dana
​
jacobhhollefh@aol.com
prestonfh@aol.com
2122 Millburn Ave | Maplewood, NJ | 07040
153 South Orange Ave. | South Orange NJ | 07079