jacobhollefh@aol.com
prestonfh@aol.com

​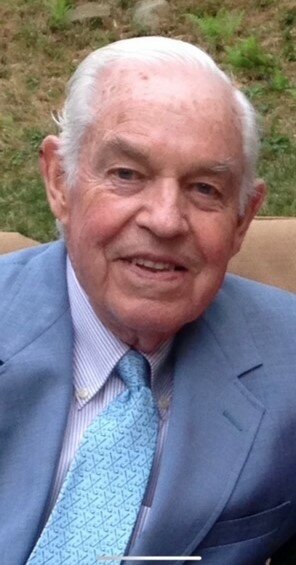 Visitation at Church
5:00 pm - 8:00 pm
Friday, July 14, 2023
St. Rose of Lima Church
50 Short Hills Avenue
Short Hills, New Jersey, United States
973-379-3912
Funeral Mass
10:00 am
Saturday, July 15, 2023
St. Rose of Lima Church
50 Short Hills Avenue
Short Hills, New Jersey, United States
973-379-3912
Final Resting Place
11:15 am
Saturday, July 15, 2023
St Rose Of Lima Cemetery
50 Short Hills Avenue
Short Hills, New Jersey, United States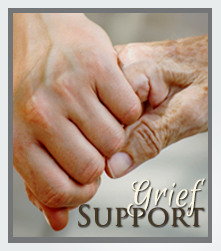 Obituary of Dr. Daniel E. McIntyre
Daniel Edward McIntyre passed away peacefully on July 9, 2023, at 96 years old. Throughout his long, full life, he left a lasting memory on all he met with his easy humor and spirit of welcomeness.
Born on November 23, 1926 at his family's home in Newark, NJ, Daniel was the ninth of ten children to Irish immigrant parents, Mary Ellen (Carr), a homemaker, and Daniel McIntyre, a trolley driver, who came to America in 1910 from County Donegal, Ireland. Nicknamed "Sonny" as a child, Dan spent his childhood in a close-knit, vibrant immigrant neighborhood in Newark where he attended St. Antoninus School and West Side High School. Dan enlisted in the Navy directly after high school and served in the South Pacific during World War II. Upon his return, he attended Seton Hall University on the G.I. Bill, then went on to study dentistry and graduated from Georgetown University Dental School in 1952.
Dan was introduced to Mary Anne Toohey in 1951 by mutual friends, and she became his loving wife of 68 years. They enjoyed dancing on their first dates and were married in 1955 at St. Leo's Church in Irvington. Shortly after marriage, they moved their growing family to Short Hills, where together they raised their six children.
Dan loved being a dentist and caring for his patients, which he was able to do for 45 years before retiring in 1997. He spent the first years of his career in Vailsburg before moving his practice to Millburn in 1982. His contributions to dentistry earned him a prestigious election to the American College of Dentistry.
Dan was a resident of Short Hills for 67 years and was very active in the community. He had a quick wit, told a great story and loved to make people laugh. Dan was extremely proud of his Irish heritage and upbringing. He was a man of strong faith and a longtime member of Saint Rose of Lima Parish, where he was a Pre-Cana leader, a CCD teacher, and a Eucharistic Minister. Dan was President of both the Glenwood Association in Short Hills and the Old Guard in Millburn. His gregarious personality, fabulous sense of humor, talent for writing and delivering clever odes, and everyday kindness made him many friends in the community, church and in his practice. Dan took up golf only after his retirement at age 72 but accomplished what many professional and amateur golfers strive for throughout their career - a hole in one!
He will be remembered for many things, but primarily for his devout faith, fervent work ethic, sense of humor, social spirit, positive attitude, an impressive whistle, dancing skills, and, not least, his love of family.
Daniel was predeceased by his eldest son, Daniel Jr., and eight siblings: Mary, Margaret, John, Joseph, Cecilia, Sally, Catherine and Veronica.
He is survived by his loving wife, Mary; his children, Margaret Rosen (Robert), Anne Merritt (Raymond), John McIntyre (Claudia), William McIntyre (Kerry), Jeanne McIntyre, and Daniel Jr's wife, Cynthia; his brother, Michael McIntyre. Daniel had 15 grandchildren: James (Chloe), Elizabeth and Kiera Rosen; Liam, Cecily and Peter McIntyre; Daniel, Catherine and Reed Merritt; Matthew, Kevin and Kate McIntyre; Sean, Mary Kate and Andrew McIntyre, and numerous nieces and nephews.
Visitation and Funeral Mass to celebrate Dan and his great life will be held at St. Rose of Lima Church 50 Short Hills Ave, Short Hills. Visitation will be held on Friday, July 14th from 5:00 – 8:00 PM followed by the Funeral Mass on Sat, July 15th at 10:00 AM. Interment to follow at St. Rose of Lima Cemetery.
In lieu of flowers donations to Community Food Bank of New Jersey, 31 Evans Terminal, Hillside, NJ 07205 would be appreciated.
For more information or to send condolences please visit jacobhollefuneralhome.com
Share Your Memory of
Dr. Daniel
​
jacobhhollefh@aol.com
prestonfh@aol.com
2122 Millburn Ave | Maplewood, NJ | 07040
153 South Orange Ave. | South Orange NJ | 07079