jacobhollefh@aol.com
prestonfh@aol.com

​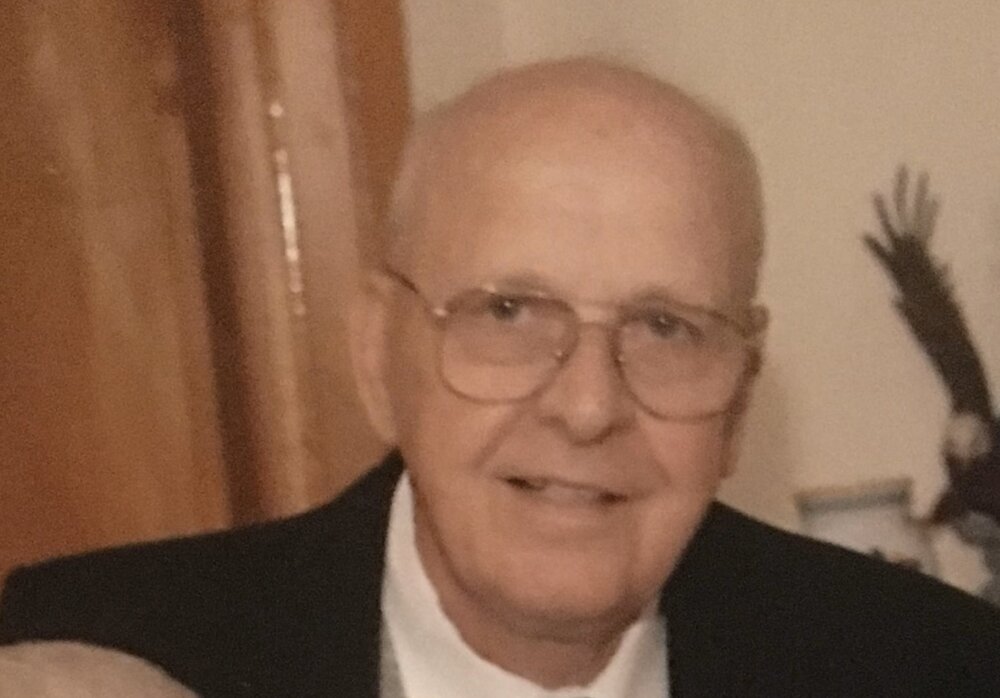 Obituary of Walter Pitulej
At the age of 93 and a half, Vladimir (Walter) Pitulej entered eternal life on November 12, 2023. His life experience was like an epic American adventure movie. Born in Kalusz, Ukraine (then part of Poland) on March 5, 1930, to Theodore and Rozalia (nee Vengrenovich) Pitulej, he spent his young life dealing with the challenges of war-torn Europe in Western Ukraine then to Slovakia, and finally in Salzburg, Austria. While in Austria, he initially worked for the American military in food services, but later assisted American forces with recovering and transporting people (e.g., doctors, clergy, nuns, etc.) who were fleeing Eastern Europe for the West after WWII. He had many stories of helping people traverse the freezing and rough rivers and mountains between Western Ukraine and Slovakia to get to the American sector in Austria.
After WWII, Walter worked in construction in Salzburg, Austria and enjoyed skiing the slopes before emigrating to America in 1957. He entered New York harbor and within a few weeks moved to Garfield, NJ to work in textiles. Within a few years he started a life-long career at Stull Closure Technologies in Garfield becoming a Foreman and Manager for more than 30 years and assisting and mentoring many immigrants with their own opportunities and careers at the company. From the day he arrived in America until his passing he deeply believed and knew that America was the greatest country in the world, and that every hard-working individual that lived in or emigrated to America could be successful and advance in life.
He married Susan Chanova in 1962, and they resided in Garfield, NJ until 2006. Living at 32 Market Street in Garfield, they raised their son and daughter with an emphasis on strong work ethic and education. They were devoted and faithful members of Ss Peter & Paul Russian Orthodox Cathedral in Passaic, NJ where they were very active in supporting the PPTA, church youth groups and the church's Kitchen Gang that prepared meals for many of the church's events. Walter also devoted many years volunteering for his church's Bingo nights. He most enjoyed supporting his children to excel in the Garfield schools, watching them participate in dance, concert, marching bands, sports, and Clubs and expanding their horizons to college where he enjoyed tailgating with family, friends, and students while his children attended colleges at the United States Military Academy in West Point & at Pace University in Pleasantville, NY.
In 2006, Walter and his wife moved to Reston, VA and finally to Leesburg, VA to be near their children, and to help raise their beloved granddaughters, Sydney, a veterinary medicine student, and Grace, a gifted middle-schooler and travel soccer player. He was a dedicated and devoted husband, father, grandfather, mentor, and church community supporter. Always dedicated and hardworking, and focused on staying productive, he started another career late in life as a courtesy clerk assisting patrons at his local Safeway grocery store for more than a decade, and then resigned to help his daughter with caregiving of his beloved wife Susan before she passed away in December, 2022. They were able to still celebrate their 60th Wedding Anniversary together around the table with their children and grandchildren which happened to fall on Thanksgiving Day, November 24th, 2022.
Walter was predeceased by his beloved wife Susan, their parents, and his siblings Nicholas, Paul, and Joseph; and by brother-in-law: John (Pauline) Chan and sisters-in-law: Helen (John) Lotzer, Mary (John) Kekelik, Anna Chan, and Christina (Joseph) Grand.
He is survived by his son Robert (Donna), daughter Debbie (Rob), granddaughters Sydney and Grace, and several loving nieces and nephews and their families.
Finally, Walter had a wonderful sense of humor, and always tried to find the silver-lining in any challenging situation. So, to all who may attend his funeral or may visit his gravesite, he wants to relay to you in advance, "Thanks for coming!"
Visitation will be held at Aloia Funeral Home, 180 Harrison Ave, Garfield on November 16, 2023, from 4-8 PM, with a Parastas at 6 pm. Funeral mass will be held 10 am at Ss Peter & Paul Russian Orthodox Cathedral, 200 3rd St., Passaic on November 17, 2023. Interment Ss Peter & Paul Cemetery, Saddle Brook.
In lieu of flowers, donations can be made to Wounded Warrior Project, PO BOX 758516, Topeka, KS 66675.
For more information or to make an online condolence, please visit aloiafuneral.com
Share Your Memory of
Walter
​
jacobhhollefh@aol.com
prestonfh@aol.com
2122 Millburn Ave | Maplewood, NJ | 07040
153 South Orange Ave. | South Orange NJ | 07079