​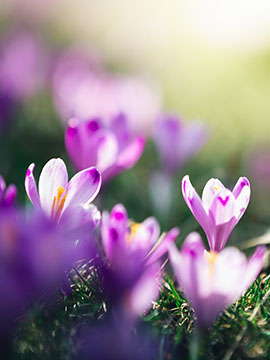 In Memory of
Ann Waldron Stuart
1926 - 2018
Memorial Mass
10:30 am
Saturday, October 27, 2018
Our Lady Of Sorrows Church
217 Prospect Street
South Orange, New Jersey, United States
973-763-5454

Get Directions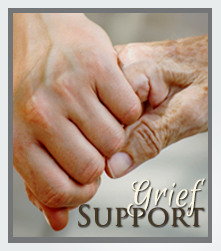 Obituary of Ann Stuart
Ann Waldron Stuart, 92, died peacefully at her home in Maplewood on July 22, 2018. She was the youngest daughter of the late Helen Farrell and William Joseph Waldron, Sr. of East Orange.
Her early education began at Seton Academy and continued at Marylawn of the Oranges. She remembered vividly graduating from high school on the day after D-Day in 1944.
During her teens and early twenties, Ann and her future husband, Jack Stuart, were much-decorated members of the Allenhurst Beach Club's swim team. They were such natural athletes, she delighted in recounting in later years, that no one was foolhardy enough to swim against them, as the only true competition they had in the water was with each other.
Ann graduated from the College of St. Elizabeth in 1948 and on September 4 of that year married John Walter Stuart, Jr. of West Allenhurst at Our Lady Help of Christians in East Orange. The couple bought a house in Carle Place on Long Island and invited Jack's grandmother to share it with them. Jack, a former Captain in the Army Air Corps during World War II, found that civilian life paled in comparison to the flying that had earned him the Distinguished Flying Cross for his service in Italy and returned to the service as an Air Force pilot in 1951. In their 13 years of marriage, Ann and Jack were stationed in Florida, South Carolina, Oklahoma, Tennessee, and France. During this time Ann continued her education, earning her Master's Degree from Middle Tennessee State University in 1961.
In May of 1962 Jack was killed in a military plane crash in Ngong, Kenya while he and his crew were on a contingency recovery mission for Project Mercury Astronaut Scott Carpenter, pilot of the second American manned orbital space flight. Forty-seven years later, Air Force Chief of Staff Gen. Norton Schwartz unveiled a plaque at Cape Canaveral Air Force Station, Florida honoring Jack and the 12 Airmen who died with him while supporting NASA's Project Mercury mission. They are now considered to be the first casualties of the American manned space program. The 2009 gathering was bittersweet for the families, who had not seen each other since they had been stationed together in France.
When Ann, her children, and Jack's grandmother returned to the United States from France in 1962, they settled in Orange. Ann put her degree in education to work and immediately began teaching at the College of St. Elizabeth, her alma mater. After several years there and at East Orange Catholic High School, she was hired by Madison High School, where she taught until her retirement. An enthusiastic Francophile, she was a dedicated member of the Alliance Française des Oranges throughout the '60s, hosting many meetings and cultural evenings in her home.
After her retirement from teaching, Ann became an active volunteer at Our Lady of Sorrows. She initially made tracheotomy bibs as a member of Busy Fingers, the parish knitting group, but quickly graduated to crocheting lap robes for hospitalized military veterans. Over the years, the small lap robes grew into afghans large enough to cover each veteran's bed. Although she knew only one crochet stitch, she made it count, and OLS had the distinction of providing more afghans for the vets than any other parish in the area.
In 2013 Ann was awarded a Certificate of Appreciation by Our Lady of Sorrows in grateful recognition of her commitment of more than 50 years to the parish community.
Ann lived in the same house in Orange for more than 50 years. In 1976 she invited her sister, Mary Jane Waldron, to join her on Mosswood Avenue, and the sisters delighted in sharing their home with family and friends. They moved to Winchester Gardens in Maplewood in 2016 and quickly settled into their new life, where Ann happily joined the knitting group there and enthusiastically took up swimming after a hiatus of several decades.
Throughout her long life, Ann enjoyed cooking, reading, knitting, and crocheting, but travel was her passion. Although she and her children made many trips to England and Europe during school vacations, Bermuda was where she was happiest, and she visited the island more than 30 times.
Ann is survived by her four children and her son- and daughter-in-law: Mary Ellen and David Gast of Elm Grove, Wisconsin; John Ross Stuart of Raleigh, North Carolina; Elizabeth Ann Stuart of San Antonio, Texas; and Mark Christopher and Patti Stuart of Douglas City, California.
Her eight grandchildren are Matthew Stuart and Bryan David Gast; Kathryn Davis and Alexandra Davis Stuart; Magdalena Kathryn Hernández; Cedar Elizabeth, Evan Paul, and Kelsey Vaughan.
Her eight great-grandchildren are Phoebe Catherine and Zoe Amelia Gast; Adrianna Nicole and Julianna Elizabeth Hernández; Avery Creedence, Honey Bear, Julien, and Jack Wyatt Vaughan.
Ann is also survived by her sister, Mary Jane Waldron of Maplewood; her sister-in-law, Mary Lee Waldron of Bernardsville; and numerous nieces, nephews, great-nieces, and great-nephews.
Ann was preceded in death by her husband, Capt. John W. Stuart, Jr.; her parents, Helen Farrell and William Joseph Waldron, Sr. of East Orange; her brothers, William J. Waldron, Jr. of Livingston and Thomas F. Waldron, former mayor of Bernardsville; and her sister, Helen Marie Waldron Hanson of Maplewood.
Burial took place privately on July 25. A Funeral Mass will be held at Our Lady of Sorrows in South Orange, date and time to be announced.
​
2122 Millburn Ave | Maplewood, NJ | 07040
153 South Orange Ave. | South Orange NJ | 07079