jacobhollefh@aol.com
prestonfh@aol.com

​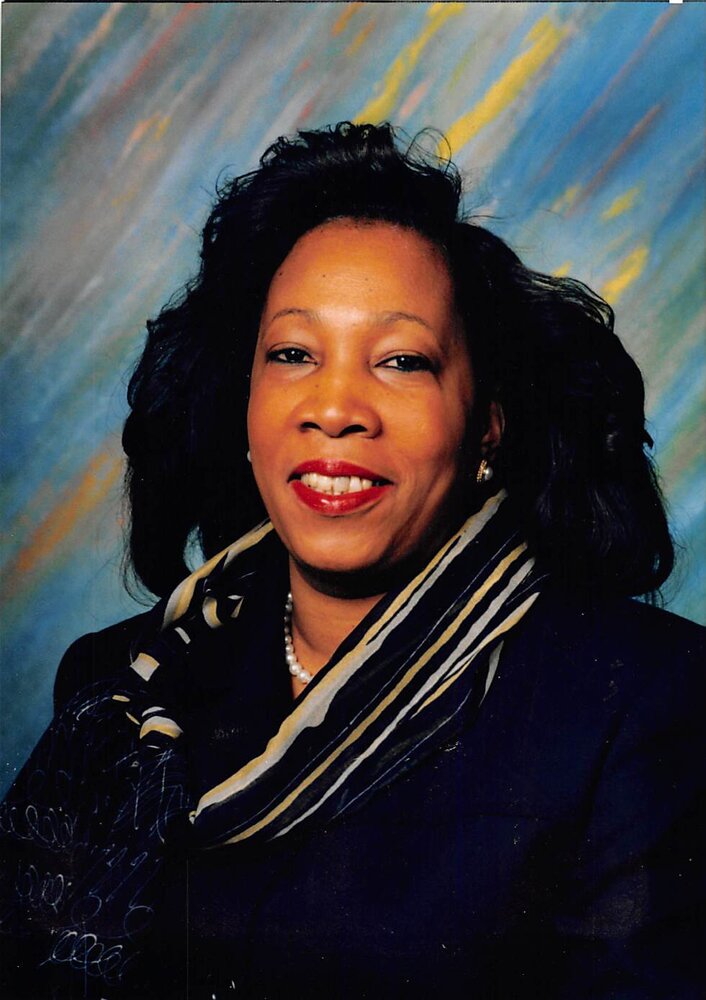 Visitation at Church
9:30 am - 10:45 am
Saturday, August 6, 2022
The Episcopal Church Of St. Andrew & Holy Communion
160 W. South Orange Ave.
South Orange, New Jersey, United States
973-763-2355

Get Directions
Funeral Service
11:00 am
Saturday, August 6, 2022
The Episcopal Church Of St. Andrew And Holy Communion
160 W. South Orange Ave
South Orange, New Jersey, United States
973-763-2355

Get Directions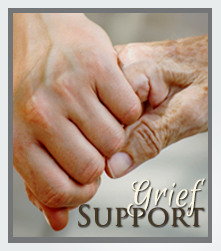 Obituary of Dawn Edwards-Raynold
Please share a memory of Dawn to include in a keepsake book for family and friends.
Dawn J. Edwards-Raynold was born on 18th April 1953 in her family home at No. 13 Roseway Place in Belmont, Port-of-Spain in the Republic of Trinidad & Tobago. She was the daughter of John Polka Edwards and Irma Lillian Edwards and the third of seven children.

A long-standing member of the Anglican Church community in Trinidad & Tobago and abroad, Dawn was baptized and confirmed at Saint Margaret of Antioch Anglican Church in Belmont, Port-of-Spain. She married Curtis Raynold, a diplomat from the island of St. Lucia at All Saints Anglican Church in Port-of-Spain on 15 July 1984. A year after her marriage, Dawn moved to Vienna, Austria in 1985 where her husband took up an assignment with the United Nations Office there. She readily engaged with the Anglican community at Christ Church: The Anglican Church in Vienna, participating in a wide range of activities that included fundraising and regularly serving as a lector at church services. In 2001, Dawn was recruited from Vienna for a teaching position in West Orange, New Jersey and, upon arriving there, she settled on a church home at St. Andrews and Holy Communion Episcopal Church in South Orange. At St. Andrews, Dawn immediately immersed herself in the church community, frequently serving as a lector and sometimes mentoring confirmation candidates among other activities. Dawn remained a faithful parishioner of St. Andrews for the next 21 years until her recent passing.
Dawn was a life-long educator, a profession she pursued with unparalleled vigor and passion as it allowed her to positively impact the lives of generations of students, not only in Trinidad & Tobago, but also those of students from around the world whom she taught at various international schools. Dawn began her teaching career in 1972 at the age of 19 as an elementary school teacher at the Ascension Anglican Primary School in Port-of-Spain, continuing a year later at the Melville Memorial Girls' Anglican School where she remained for the next 11 years. During this time, she received her formal teacher training at the Government Teachers Training College in Port of Spain, graduating with a Trained Teacher's Diploma (associate degree).Upon moving to Vienna with her husband in 1985, Dawn took time off to start a family, giving birth to a son, Dhelon, and a daughter, Derissa. She returned to teaching in 1993 at the Vienna International School (VIS), a private international school serving the United Nations, diplomatic and international business communities in Vienna. Dawn taught there, initially as a substitute teacher and later as an elementary resource room teacher. She also undertook short-term teaching assignments in Economics, History, English and Mathematics at the American International School (AIS) in Vienna between 1996 and 1998. Dawn was later recruited by the City of Vienna for the Vienna Bilingual Schooling Programme (VBS) to teach the grade two curriculum in English from 1999 to 2001.
In 2001, Dawn was offered the opportunity to teach in the United States at the Solomon Schechter Day School of Essex and Union (now named the Golda Och Academy) where she covered the Mathematics and Science curriculum in grades 6 and 8. In 2002, she moved on to the St. Joseph's Roman Catholic School in Maplewood, New Jersey, where she was a grade 4 classroom teacher, greatly admired by colleagues and parents alike for her unique pedagogic style and strong commitment to support learning. Dawn later expanded her horizons to New York City, teaching grade 6 at the Child School and Legacy High School on Roosevelt Island from 2003 to 2004. She returned to international education with several short-term assignments at the United Nations International School (UNIS) in New York between 2004 and 2005. Returning to New Jersey in 2005, Dawn worked at the West Orange Board of Education for the next 11 years, teaching throughout the school district but, most notably at Roosevelt Middle School, West Orange High School and Kelly Elementary School before retiring in 2016. In New Jersey, Dawn's sphere of influence extended beyond West Orange to the Township of Union Public Schools system. Between 2010 and 2012, Dawn taught English and Mathematics at the "Saturday Academy," an innovative and very successful program that raised standardized test scores in the Union school district.

Dawn was a graduate of The Open University at Milton Keynes in the United Kingdom from which she earned the degree of Master of Education (M.Ed.) in 2008 in the Faculty of Education and Language Studies where she specialized in Child Development. Additionally, at the same institution, she was awarded a Post-Graduate Certificate in Professional Studies in Education (1998) and a Post-Graduate Diploma in Professional Studies in Education (1999), concentrating in Curriculum, Learning & Assessment and Language & Learning in Social Context respectively. Dawn began her undergraduate studies in Economics at the University of the West Indies at its St. Augustine Campus in Trinidad & Tobago, later transferring to the International Programme at the University of London from which she graduated in 1995 with the degree of Bachelor of Science (Economics) in the specialism Economic History. She received her elementary school education at St. Margaret of Antioch Anglican Church School and her high school education at St. Francois Girls College in Port-of-Spain, Trinidad & Tobago.
An avid traveler, Dawn would often island hop through neighboring Caribbean islands in the 1980s with her close friend and former classmate, Jennie Lewis. It was on one of these trips that she first met her future husband, Curtis, at a New Year's Day party in St. Lucia on January 1st. 1983. Dawn's enthusiasm for travel would later receive a major boost through her relocation to Austria in 1985, from where she organized many family road trips to the Czech Republic, Hungary, Italy, Germany, and France, the most memorable of which was a summer road trip from Vienna to London in 1992. To everyone who knew Dawn well, her love of fine wines was legendary! It was a taste she acquired from almost two decades of living in Europe. Whenever dining out, she would invariably order a "Riesling" to accompany every meal. While Dawn enjoyed an eclectic mix of musical genres including Calypso, she was a fan of the opera and particularly enjoyed watching Andrea Bocelli in concert. The United Nations Women's Guild (UNWG) was another of Dawn's great passions and her favorite children's charity. She served as Co-Director of the UNWG Manhattan Group and was actively involved in fundraising for the benefit of vulnerable children around the world. As a representative from the Caribbean, she also spearheaded donations to support special education projects in Trinidad & Tobago and donations of humanitarian aid to children in the Bahamas and Antigua & Barbuda following devastating hurricanes there. Dawn most notably played a pivotal role in organizing the virtual fundraising concert to celebrate the 73rd.Anniversary of the founding of the UNWG.
Family, friends, and colleagues remember Dawn as warm, kind, charming and a beautiful soul, both inside and out. She was a devoted wife, mother and the pillar of her family who instilled strong attributes of integrity, honesty and resilience in her two children. Dawn was the consummate global citizen having lived and worked in her native Trinidad & Tobago, Austria and the United States, amassing a vast and diverse network of friends and colleagues from around the world. She will be sorely missed by all who know her.
Dawn is survived by her husband of 38 years, Curtis J. Raynold, and her daughter, Dr. Derissa F. Raynold. She also leaves to mourn five siblings: John P. Edwards Jr. in Arizona and Jerome Edwards, Irmin Edwards-Kennedy, Earlene Phillips and Louella-Anne Edwards, all residing in Trinidad & Tobago. She is predeceased by her son, Dhelon C. N. Raynold (2020) and her sister, Dianne Edwards (2021). She also leaves behind a host of nieces and nephews as well as her extended family in Teaneck and Sayreville, New Jersey.
In lieu of flowers, Dawn would prefer donation over flowers, to the children's charity that she has been passionate about - through the United Nations Women's Guild-Manhattan Group (UNWG-MG). This is either by check or direct bank deposit. Your donation is tax-deductible.
1. Donation by check: make this payable to UNWG-MG. Post your check and contacts to the UNWG-MG Treasurer: Hilda Vargas 104 E 37th St. #1-B. NY, NY10016. Her email is: hildavargas@gmail.com
2. Bank transfer or deposit: deposit directly or transfer to the UNWG-MG account with the UNFCU at account number: 1014407600001. ABA Routing number: 2260-7860-9 (for transfers).
3. An official acknowledgement will be sent to you of your tax-deductible donation. Email your contacts and details of donation to the UNWG-MG Director Isabel Aleta. isabel.aleta@gmail.com
4. Dawn's family will be fully informed of these donations.
Share Your Memory of
Dawn
​
jacobhhollefh@aol.com
prestonfh@aol.com
2122 Millburn Ave | Maplewood, NJ | 07040
153 South Orange Ave. | South Orange NJ | 07079